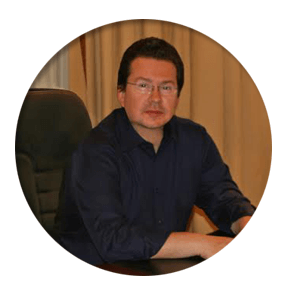 Dr. Valantasis Stefanos surgeon obstetrician gynecologist, received the specialty of Obstetrics and Gynecology in 1998 decision of Special Scientific Committee KE.S.Y. (1 / 29.1.99, No. Prot.1396), having completed training in prestigious hospitals in Great Britain after the prerequisites years of training in General Surgery Obstetrics. Then followed the specialist qualification in Obstetrics and Gynecology in Greece after his term as an internal collaborator in Maternity Hospotal "ELENAS VENIZELOU" from the University of Athens. He has authorization to exercise the medical profession by the Prefecture of Athens, No. 16 298 / 17.05. 1991 Home register at the Athens Medical Association, 24.05.1991.A.M
Holds the No. 2580-258120-11-201, 25 521 Obstetrics entitled Gynecology, University of Athens. He holds the no Y7a / GP / 100 881, 10/12/2002, License Execution Ultrasound in Obstetrics and Gynecology University of Athens.
License holders of the Legal Clinic in Athens, on 100 Alexandras Avenue, Ambelokipi, with Number of Clinic 13417, Athens Medical Association.
Subscribe to British Medical Association, General Medical Council, No.: 4283243, Restoration Date: 12/10 / 2011.Entry in Specialist Obstetician and Gynecologists List, Manchester General Medical Council, Full Registaration and License of Practising in United Kingdom. First registration 1996, Full Registration London Branch General Medical Council. Entry in the Specialist List of Obstetrician and Gynecologists, with License to practice in UK, NOV 2011, Manchester.Member of Company Colposcopy and Cervical Pathology and Human Papilloma Virus (Human Papilloma virus) Company
Over the last 20 years, exercising Surgery Gynecology and Obstetrics, as a private physician in Athens, serving the patients across the spectrum of clinical Obstetrics and Gynecology Surgery. Among the full-service clinic, located in Ambelokipi, on Alexandras Avenue 100, and largest private Obstetrics -Gynaikological Centers of Athens.
More specifically the experience acquired
Plus twenty years of experience in deliveries and Gynaecological and surgical incidents. This important experience numbers hundreds of difficult situations intraoperatively, but also during childbirth / completion of childbirth, who assumed the position of curator of the Great obstetricians to solve them. He has faced successfully many Emergencies in Obstetrics -Gynaikology
Maternity "MOTHER" from January 2000 – October 2009.
Dr. Stefanos Valantasis after the first years he served as a Research Associate, Specialist Surgeon Gynaecologist Obstetrician subsequent years was promoted to Editor of the Maternity in delivery rooms and surgeon .Gaining extensive experience in Obstetrics and Gynecology incidents
"Obstetrics Gynecology" GAIA "-" NOS.ERRIKOS DYNAN "-" Athens Medical Center] Obstetrics Gynecology "GAIA" – "ERRIKOS DUNANT HOSPITAL" – "Athens Medical Center" from 10/2009 to 10/2012
As "Curator" delivery rooms and Surgery
By October 2009, the "GAIA" Obstetrics and Gynecology, originally the Hospital "ERRIKOS DUNANT" and later on "MEDICAL CENTER OF ATHENS" Dr. Stefanos Valantasis remained to "GAIA" Obstetric Gynaecology Centre in total for three years in the position of Curator On duty with increased powers covering the delivery room and Gynecological Surgeries.
From 10/2012 – 11/2013, Great Britain, Associate Director, (Senior Specialist Obs / Gyn, with Associated Consultant Duty)
To North East, is a Foundation Trust that serves the wider region of North East of England and one of the highest annual evaluation positions with related medical quality standard (National Health System Quality Rating). In this position 8:00 to 17:00 withdebts Deputy Director at One key area of ​​the delivery room of Surgery and Emergency. While from 17: 00- 08:00 essentially acted as Director, as the highest-ranking, Obstetrician Gynaecologist in Hospital. Dr. Stefanos Valantasis took part in all activities of Obstetrics and Gynecology sector, which essentially consisted of 6 Specialty Clinics, which coexisted in the same hospital. The doctor involved with an active role in all activities of the following clinics. Each with a separate specialization as part Urogynecology – female incontinence and urodynamic Audit Department Infertility, Methods of Artificial Fertilisation and Recurrent miscarriage, Department Cervical Pathology and Colposcopy, Department of Oncology Diseases and after menopause, Department of Endoscopic Surgery (Laparoscopy- Hysteroscopy -Kysteoscopy), Department of High Risk Pregnancy (Hypertension, Preeclampsia, Eclampsia, Gestational Diabetes, thyroid disease, Severe hemolytic anemia etc.). He gained great confidence and comfort in use forceps and other forms of emergency surgery giving birth addressing many complications in the delivery room and the operating room.
3) On Antenatal Clinics, Reference Department High Risk Pregnancy.
4) Gynaecology Clinics
A) Colposcopy and Cervical Pathology and precancerous lesions.
The experience increased taking an active part in this clinic is considered as a reference center, by performing -examining- treatment, many suspected cases, Low grade and High grade cervical and endocervical lesions. Within the clinic were making (LLETZ treatment)
B) Department Urogynecology and Incontinence.
Active role in all urodynamic tests (for stress incontinence. Urgent need to urinate, recurrent urinary tract infections, mixed incontinence., Nocturia, etc.) Participation in the management and treatment
C) Department of Oncology Disorders and after menopause,
In this clinical examined postmenopausal women, in women presenting with abnormal vaginal bleeding, or had increased statistical tumor marker. Investigation -Management – Treatment.
D) Department infertility, ovulation induction, and recurrent miscarriages
He took part in all activities such as endoscopic investigation of endometriosis or uterine anatomical abnormalities -Surgical treatment challenge oorrixias- intrauterine inseminations -emvryometafores. And investigation and treatment infertility and repeated miscarriages.
5) External Emergency Incidents.
During the call as 2nd on call, he was responsible for all Emergency Gynecology and Obstetrics Incidents arriving at the hospital.
Maternity "REA" 11 / 13- until today
Collaborator Scientific Obstetrics and Gynecology, "REA".
It also belongs to Gynecologists afternoon and evening coverage of Obstetrics and Gynecology Department.
The Obstetrics and Gynecology of Property exerted on Maternity "(REA", GAIA", "IASO").